The models have been created by a digital animation team, historians and archaeologists, working in collaboration with local communities and the partner museums.
The initial stage in the preparation of each model was to be build the landscapes as it appears today. To do this, the computer science team used data collected with a theodolite, a laser scanner and 3D models created from photographs taken from an airplane and a hexakopter.
The landscapes were made to scale and open source software was used in order to make them more accessible. Once the basic landscape was completed, buildings were added to the landscapes, using archaeological and historical evidence.
After the basic models had been created, sessions were held within each of the partner communities. The landscapes and buildings were shown to the groups and discussions held on what information and additional features were needed.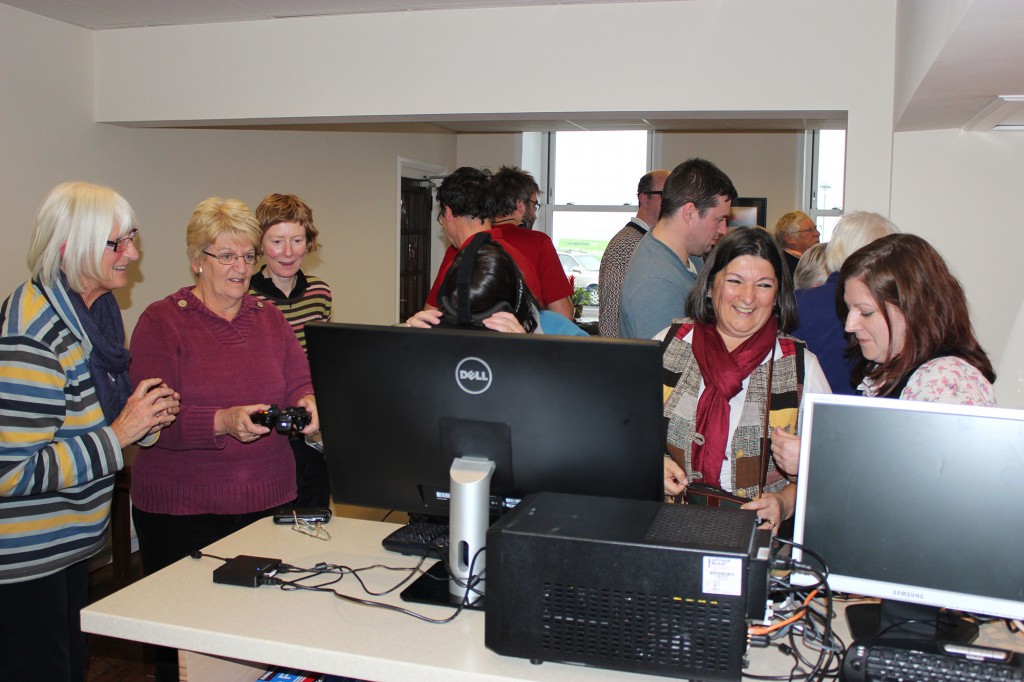 A group meeting to test the models
This led to the development of interactive content, accessible by clicking hotspots within the models. Another important aspect was the addition of sound, most of which was recorded on location.
The models were then tested locally, and one important element in improving the models was through sessions with schools, where pupils explored the models in groups, and were then asked for comments and ways to improve the models.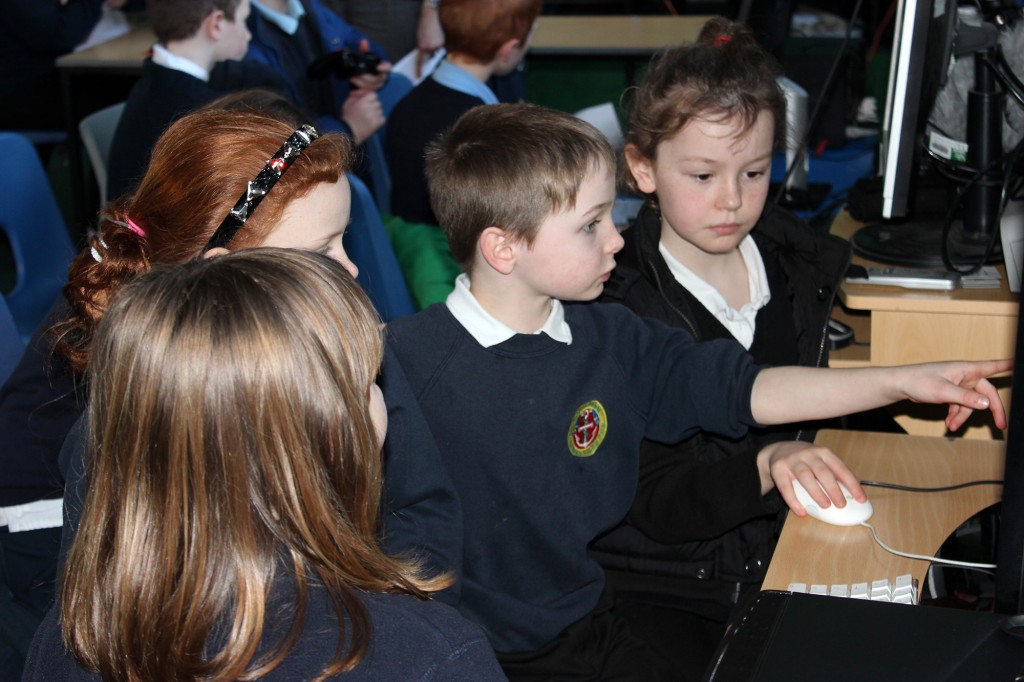 A school workshop to test the models
The way that the exhibit was displayed within the partner museums was determined in consultation with museum staff. At Timespan, Helmsdale, a dedicated room has been set aside, and three projectors used to provide an immersive experience. Here, the avatar is controlled by body movement detected by a Microsoft Kinect.
Video about the making of the Brora installation
At Eyemouth, a booth has been specially constructed to house the installation, together with a display that has been created to tell the story of the Fort.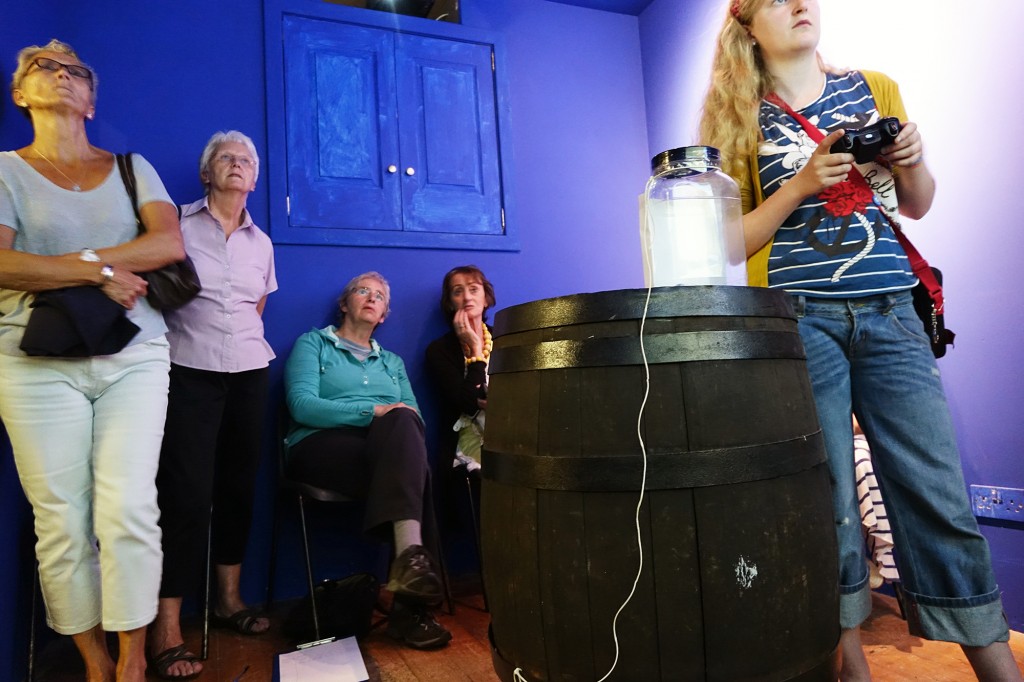 The Eyemouth Explorer Station
The Shetland exhibit is housed within the gallery that tells the story of Shetland's fishing industry. The 3D model incorporates many of the artefacts on display in the gallery, and a dedicated space has been provided adjacent to a sixareen, (a fishing boat of the type used at Fethaland).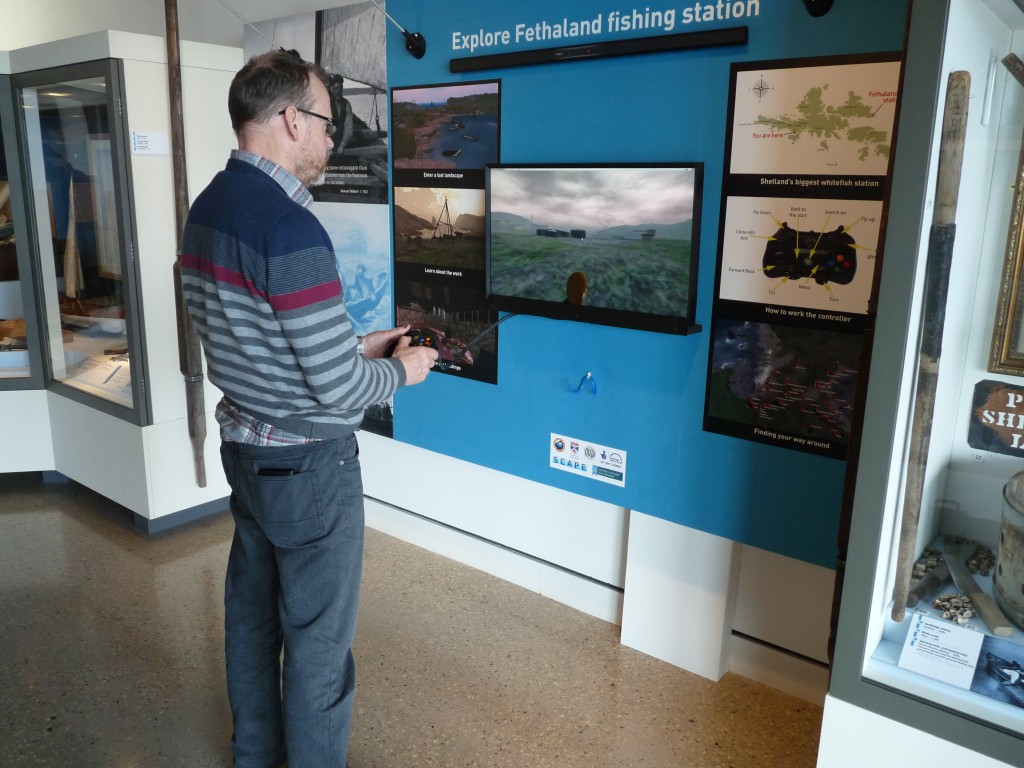 The Shetland Explorer Station
The St Kilda model was originally projected on a wall as part of a dedicated exhibition, and a stand-alone display also featured in the exhibit. The models has also been used in a touring show that has been visiting venues around the Hebrides and further afield.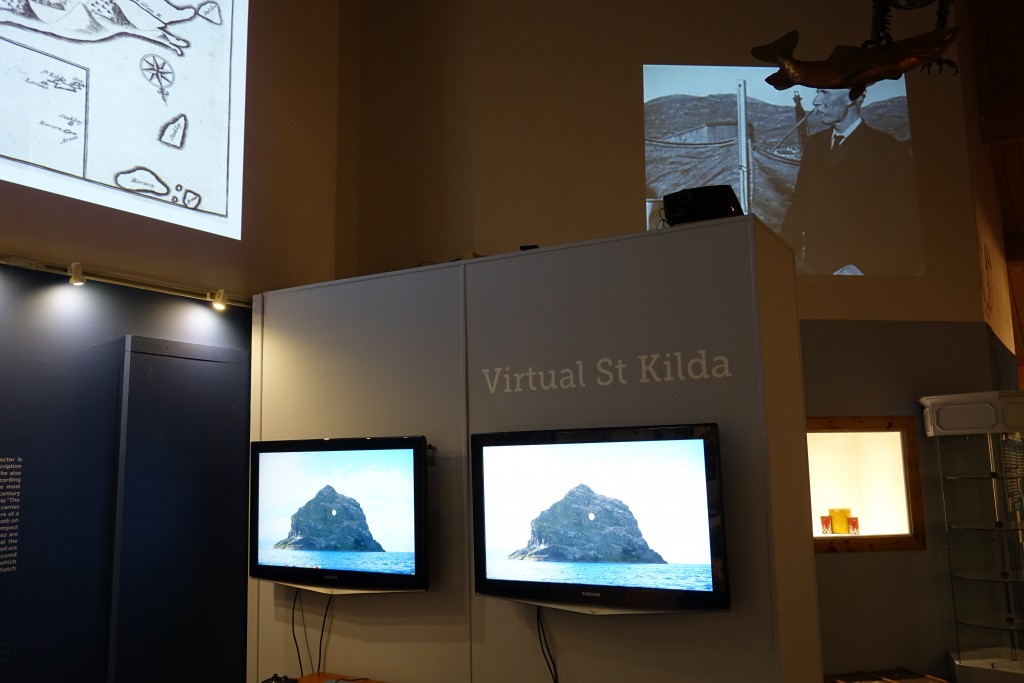 The St Kilda exhibition